True Temper Feather Flight (Premium)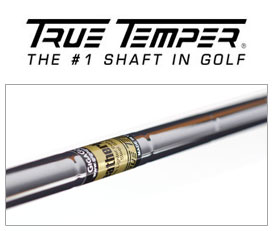 Premium steel iron shaft. The True Temper Feather Flight iron shaft is 20 percent lighter than traditional steel iron shafts helping to generate higher swing speeds for greater distance. The unique patented step design produces a rising ball flight and spin rate that will check even the hardest greens. If you are looking for the playability a lightweight iron shaft but are not ready for graphite, try the True Temper Feather Flight in your next set of irons.
This is a Finest Quality True Temper Shaft, meaning that every one has passed an 8 step inspection process to insure a consistent set of clubs from iron to iron.
Available in L, A, R, F and S flexes
Flex
Torque
Weight (g.)
Bend Point
5 Iron SwingSpeed
Carry distance

Max Length Addition
R Flex
NA
110
Mid
68 to 75 mph
1.5 inches
Firm Flex
NA
110
Mid
75 to 84 mph
1.5 inches
S Flex
NA
110
Mid
84 to 90 mph
1.5 inches
A Flex
NA
100
Mid
60 to 68 mph
1.5 inches
L Flex
NA
100
Low
< 60 mph
1.5 inches
UST HDX 80 Graphite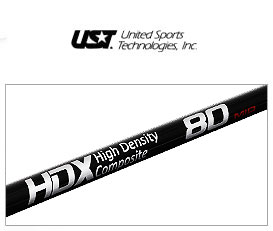 The HDX 80 is the next generation in graphite golf shaft technology made for irons. The GigaGolf design team has tested and researched dozens of graphite shafts by all of today's leading manufacturers. Our goal is to offer a default shaft that will give a wide range of players the very best performance. The HDX 80 achieves this goal by using a high modulus graphite compound that is more expensive to produce than previous shaft designs but the result is a shaft very easy to load and makes the golf swing effortless. Its playing characteristics are similar to the stock shafts used by Callaway, Taylor Made and Ping.

Midnight Black and Silver – with an extra urethane coat that will help the HDX maintain its attractive finish for years.

Available in R, S, A, and L flexes.
Flex
Torque
Weight (g.)
Bend Point
5 Iron SwingSpeed
Carry distance

Max Length Addition
R Flex
4.2
72
Mid
62 to 72 mph
1 inch
S Flex
4.2
74
Mid
72 to 85 mph
1 inch
A Flex
4.5
72
Low
52 to 62 mph
1 inch
L Flex
4.8
68
Low
< 52 mph
1 inch
Apollo Lite Steel
Available in L, A, R, F and S flexes
Flex
Torque
Weight (g.)
Bend Point
SwingSpeed
Carry distance

Max Length Addition
R Flex
NA
120
Mid
62 to 72 mph
1 inch
S Flex
NA
120
Mid
72 to 85 mph
1 inch
A Flex
NA
120
Mid
52 to 62 mph
1 inch
L Flex
NA
120
Mid
< 52 mph
1 inch
True Temper Pro T Lite Steel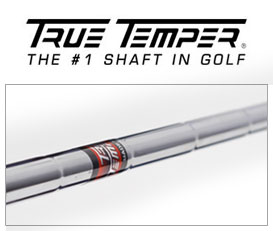 Value priced shaft. This shaft is typically offered by resellers and clone sites as the default option. Hoiwever, you are already saving a lot versus buying nationally advertised retail brands. Therefore, GigaGolf has always recommended quality when it comes to shaft selection. The Feather Flight shaft is first quality and only a small percentage more expensive due to the volume we purchase.Available in L, A, R, and S flexes
Flex
Torque
Weight (g.)
Bend Point
5 Iron SwingSpeed
Carry distance

Max Length Addition
R Flex
NA
123
Mid
62 to 72 mph
1 inch
S Flex
NA
123
Mid
72 to 85 mph
1 inch
True Temper Dynamic Gold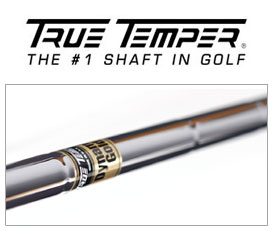 Premium steel iron shaft. Designed for average to better players who desire a weight sorted shaft for ultimate consistency. The No. 1 shaft on the PGA tour features a high bend point for the more aggressive hitter looking for a lower ball flight trajectory. The weight tolerance on these 1st quality shafts is +/- 1 gram
Available in regular, stiff and X flexes
Flex
Torque
Weight (g.)
Bend Point
5 Iron SwingSpeed
Carry distance

Max Length Addition
R Flex
NA
127
High
70 to 80 mph
1.5 inches
S Flex
NA
130
High
80 to 90 mph
1.5 inches
X Flex
NA
130
High
> 90 mph
1.5 inches
True Temper Dynamic Gold with Sensicore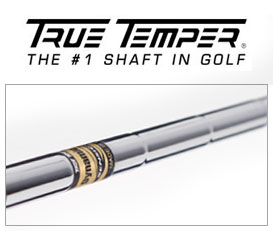 Premium steel iron shaft. Sensicore is a revolutionary composite polymer core that eliminates up to 70% of the unwanted vibration in the golf shaft as a result of impact. The result is exceptional feel on every shot. Designed for average to better players who also desire a weight sorted shaft for ultimate consistency. It features a high bend point for the more aggressive hitter looking for a lower ball flight trajectory. Available in regular and stiff flexes
Flex
Torque
Weight (g.)
Bend Point
5 Iron SwingSpeed
Carry distance

Max Length Addition
R Flex
NA
124
High
70 to 80 mph
1.5 inches
S Flex
NA
127
High
80 to 90 mph
1.5 inches
X Flex
NA
128
High
> 90 mph
1.5 inches
UST ProForce RV2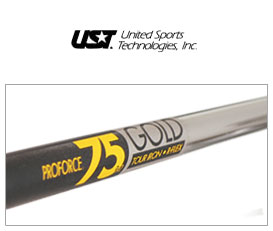 Playable high launch graphite iron design. Employing the same shaft structure and technology developed for the PGA Tour proven V2 Driver shaft, the Proforce Rv2 75 offers a stable and accurate alternative to steel.
Available in R Flex and S Flex
Black/Platinum color
Flex
Torque
Weight (g.)
Bend Point
5 Iron SwingSpeed
Carry distance

Max Length Addition
R Flex
3.2
81
Mid/Low
62 to 72 mph
1
S Flex
3.2
83
Mid/Low
72 to 85 mph
1